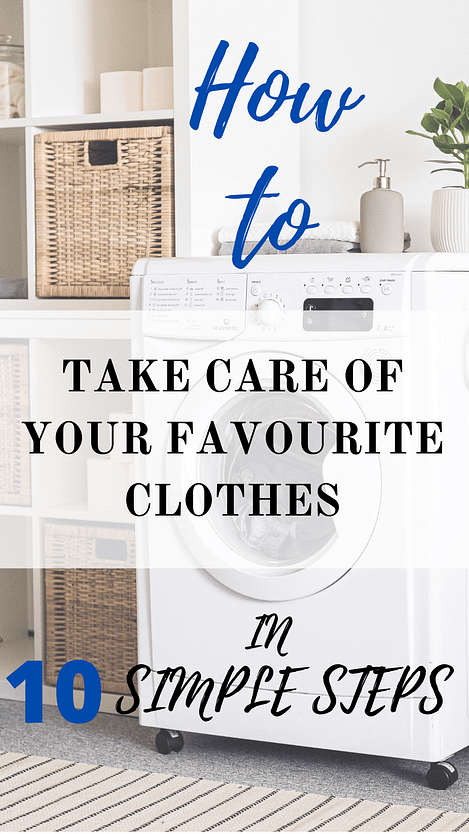 Now that you have invested in your beautiful wardrobe. It's absolutely paramount that you make an effort to take care of your favourite clothes.
Because having the best clothes is pointless if you don't take care of them. This guide will take you through steps that will help you look after your clothes properly to achieve a more sustainable wardrobe. From laundry to storage; We will go the extra mile to ensure we are increasing the wearability of our clothes.
1.SORT YOUR CLOTHES BEFORE WASHING THEM
Do not fall for the temptation of tossing all your clothes in the washer at once. This will only cause unwanted dye transfers during the washing cycle and will ruin them.
Sorting clothes into piles is the better option. Though it might seem tedious at first, it will increase the life span of your wardrobe. Trust me!
Ensure to sort your pile by colour, fabrics and how dirty they are. Separate the knitted fabrics from the delicate ones because not all fabrics are made equal. Special attention should be given to the delicate fabrics.
And also washing fuzzy fabrics like towels separately avoids things like lint sticking onto your other clothes
2. STEAM YOUR CLOTHES AS OPPOSED TO IRONING THEM
We are all familiar with iron marks and burning when it comes to ironing.
That awful smell of burnt fabric and the devastation of losing one more shirt to an iron is a dread.
We all know the risk that comes to using an iron.
Because there is no hot metal coming into direct contact with your clothes when using a steamer; You do not have to worry about controlling temperatures and accidents.
Plus a steamer is proven to keep your clothes fresher, clean, and wrinkle-free. Reducing the worn look in them.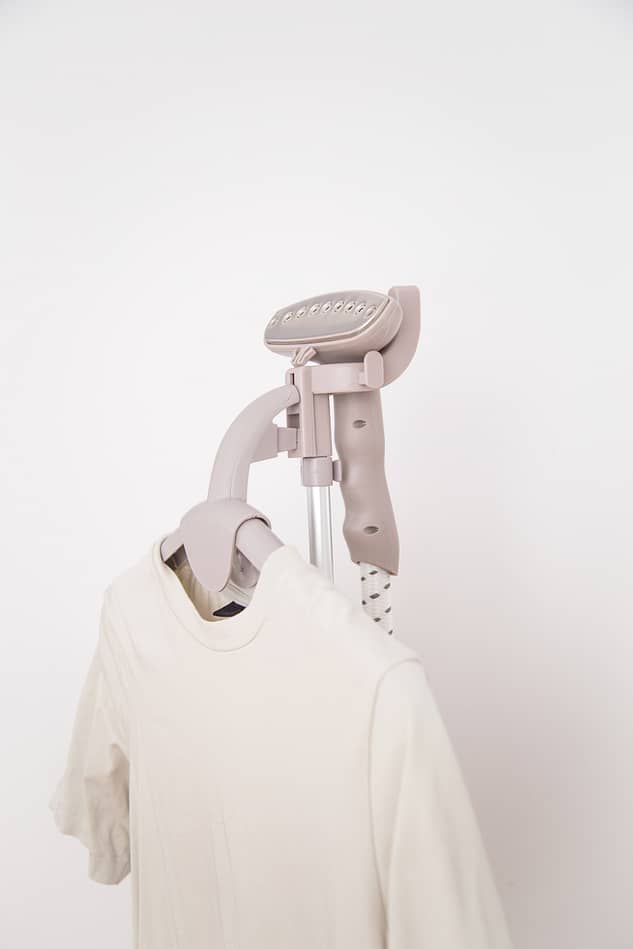 3. STORE PROPERLY
Correct storage can really prolong the life span of a garment.
Keeping your clothes folded away in a clean dry place will help protect them from damp, sunlight, and heat which can all cause damage.
Make sure your clothes are clean before storage as this prevents clothes moths that damage clothes.
Take care not to overfill your wardrobe as clothes need breathing space. And when you store your clothes ensure you fold them neatly to keep them in shape.
Periodically de-clutter your wardrobe; So you can see all the things you own, decide which items to keep and check them over for damage.
Make sure to repair any damage to a garment when you first notice it. This will prevent the damage from getting worse over a period of time.
And, increase wearability thus keeping the item out of the landfills longer.
Also, storing expensive and delicate items in cotton suit bags helps to prevent moth damage.
4.PAY ATTENTION TO CARE LABELS
Pay close attention and learn to read the care labels on your clothes. Especially delicate fabrics like cashmere and silks; Which are particularly damaged by harsh chemicals and heat.
These labels advise you on the maximum temperature a specific fabric should be washed, ironed, and even how it should be dried.
Proper care of your fabrics will increase their life span.
5. KNOW YOUR FABRICS
Understanding your fabrics will help you look after them better; For example, synthetic fibres such as polyester will withstand repeated wearing and washing much better than natural fibres like cotton.
Therefore they tend to last longer.
But, that's not to say we have to forego the comfort and health benefits of wearing pure natural fibres.
We only have to take careful note of what each fabric needs. For example, since natural fibres like 100% cotton and wool are very breathable, there more sweat-resistant; So, you don't need to wash them often.
It's also important to note that polyester shed microfibers when washed and these have been linked to pollution in our oceans. To keep this under control you can install a filter to your washing machine to catch microfibers every time you do laundry. Planet Care has some really good ones.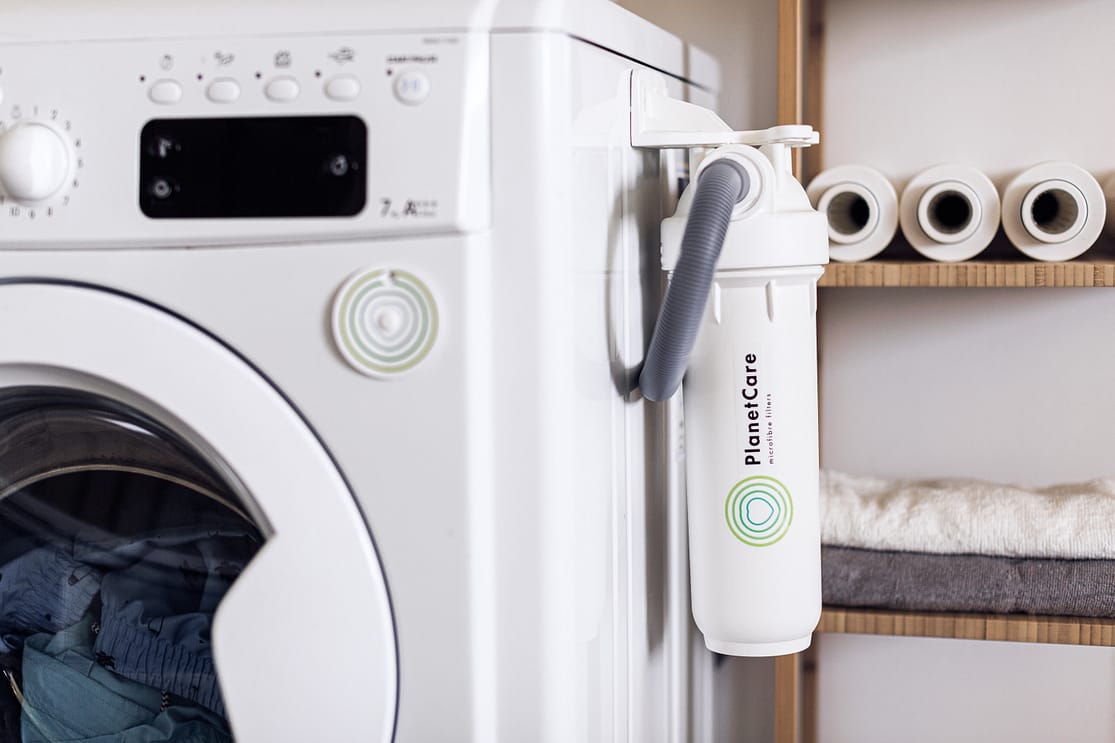 So, try to put off washing for as long as you can.
There are other alternatives like spreading your clothes out in the sun to kill bacteria and to aerate.
That is if they are not so dirty but you just need them fresh.
This will increase the longevity of your wardrobe; As constant washing, leads to early wear and tear.
6.USE ECO-LAUNDRY POWDERS AND DETERGENTS
Harsh chemicals in standard detergents can cause major damage to our clothes.
Not forgetting that they also pose a great danger to the environment; because of the fossil-fuel-based substances that don't biodegrade.
Using specialist washing detergents and gentle hand washing can go a long way in making your most treasured items last longer.
Companies like Ecover and Method offer great laundry alternatives and other cleaning products.
7.WASH CLOTHES INSIDE OUT.
Especially denim as this prevents the dyes from running out.
And try not to overfill your washing machine as this can cause damage to the fibres.
8.OPT TO AIR DRY
Compared to tumble drying, air drying is actually better for your clothes and the planet; Because it does not damage fibres and uses little to no energy.
Try hanging your clothes outside on a washing line or a clothes rack and enjoy that fresh laundered air-dried smell when you get your clean clothes in after they are dry.
You can also introduce wooden hangers in your laundry routine; Hanging your clothes on hangers reduces wrinkling as well as protects your clothes from coming into direct contact with the cloth wires which can sometimes transfer rust and dirt onto them.
9.CHECK THE SEAMS BEFORE YOU BUY
Invest in well-made garments of good quality fabrics.
One trick is to turn the cloth inside-out and pull at any loose threads; cheaply made clothes often have shabby seams.
If the thread unravels do not buy the item.
Also holding the garment up to the light can reveal the strength of the garment; If the fabric is light then it means it will get worn out quickly.
10. REMOVE STAINS QUICKLY
Do this before they set into the fabric. The longer you take to remove a stain the harder it becomes to get it out.
Stains ruin clothes. And the faster you get rid of them, the better.
laundry experts advise blotting out the stain as opposed to rubbing it in. Since rubbing a stain in will only force it deeper into the fabric.
Please let me know in the comments if this has helped you. I would love to hear from you.
Related post: HOW TO BUILD A SUSTAINABLE WARDROBE
cheers!