Series 01-ciao Bella: FLORENCE
The first of the Ciao Bella series; Inspired by the Streets, Art, and Culture of Florence.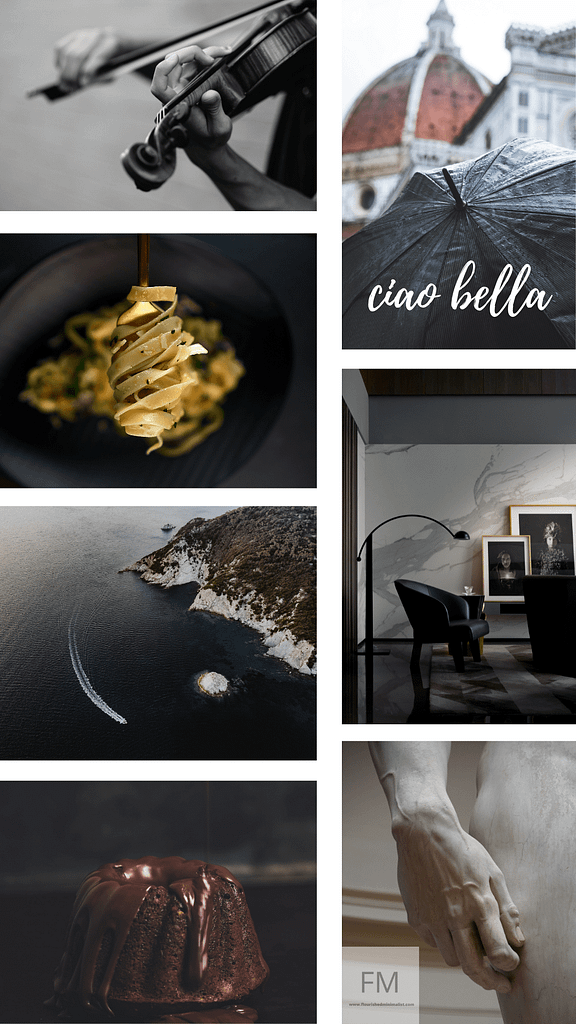 Violinist: Photo by Joel Wyncott on Unsplash.
Umbrella: Photo by Jack Finnigan on Unsplash
Pasta: Photo by Jean-claude Attipoe on Unsplash .
Interior: Photo by Xie Yujie Nick on Unsplash.
Land scape: Photo by Patrick Langwallner on Unsplash
Chocolate desert: Photo by Jordane Mathieu
Statue of David:Photo by Taylor Smith on Unsplash
Follow the colour story Mood Board 02
cheers!