We're an affiliate
We hope you love the products we recommend! Just so you know, when you click and buy through links on our site we may earn an affiliate commission at no extra cost to you. Thank you if you use our links, we really appreciate it!
Series 01-ciao Bella: FLORENCE
The first of the Ciao Bella series; Inspired by the Streets, Art, and Culture of Florence.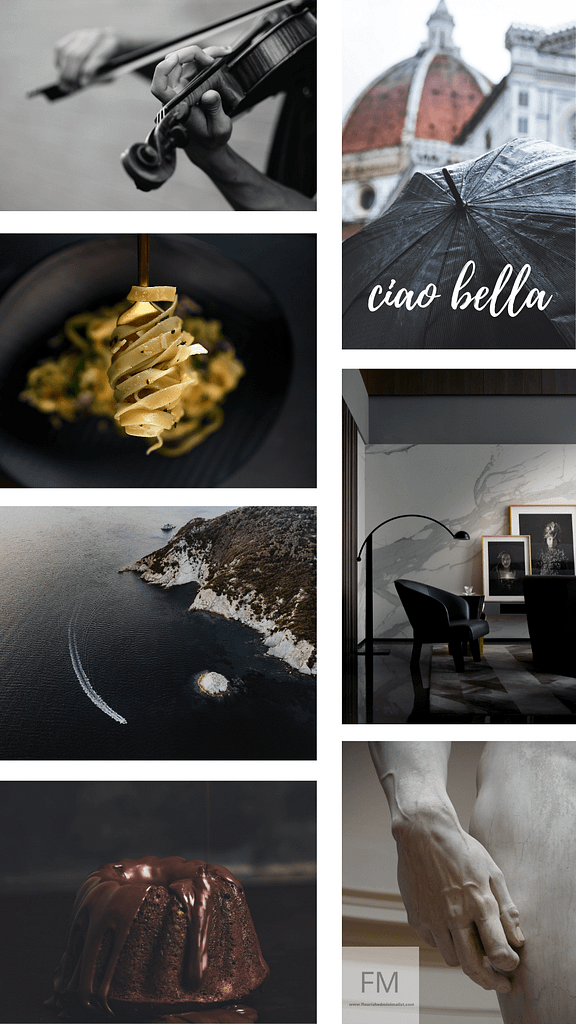 Violinist: Photo by Joel Wyncott on Unsplash.
Umbrella: Photo by Jack Finnigan on Unsplash
Pasta: Photo by Jean-claude Attipoe on Unsplash .
Interior: Photo by Xie Yujie Nick on Unsplash.
Land scape: Photo by Patrick Langwallner on Unsplash
Chocolate desert: Photo by Jordane Mathieu
Statue of David:Photo by Taylor Smith on Unsplash
Follow the colour story Mood Board 02
cheers!