Series 01: Ciao Bella:The Colour Blue
Inspired by the colour blue; The sea and the sky.
Colour Blue: Space, Freedom, Intuition, Imagination, Inspiration and Sensitivity.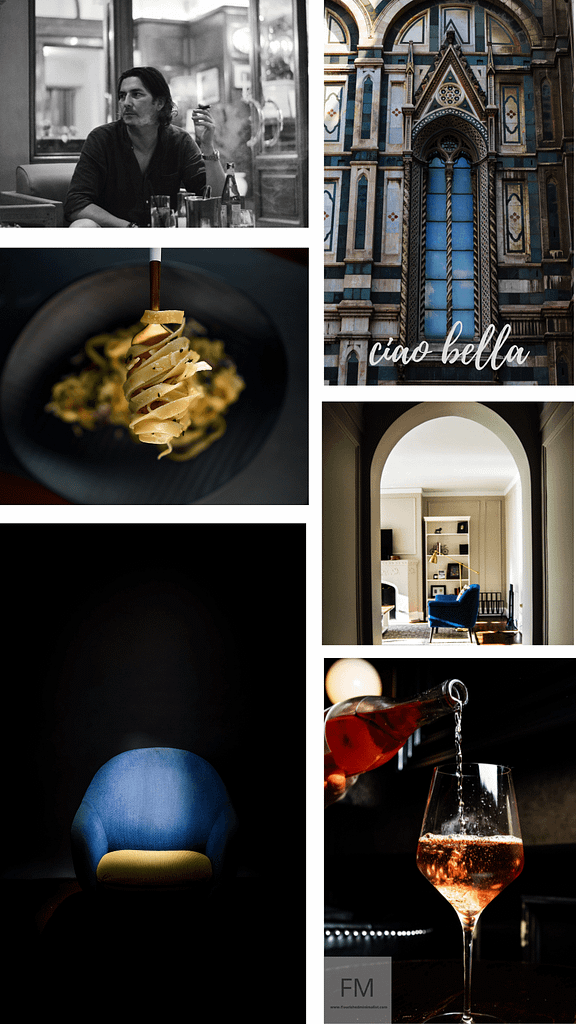 Man smoking: Photo by Caroline Hernandez on Unsplash
Duomo window: Photo by Chiara Polo on Unsplash
Pasta: Photo by Jean-Claude Attipoe on Unsplash
Archway: Photo by Austin Wehrwein on Unsplash
Blue Chair: Photo by Sharon Pittaway on Unsplash
Wine: Photo by Kevin Kelly on Unsplash
See related post: Mood Board 01
Cheers!