Series 01: Ciao Bella: Summer In Florence
Inspired by the Summers I spent in Florence. Get motivated to create the golden tones, sounds, and tastes of Florence.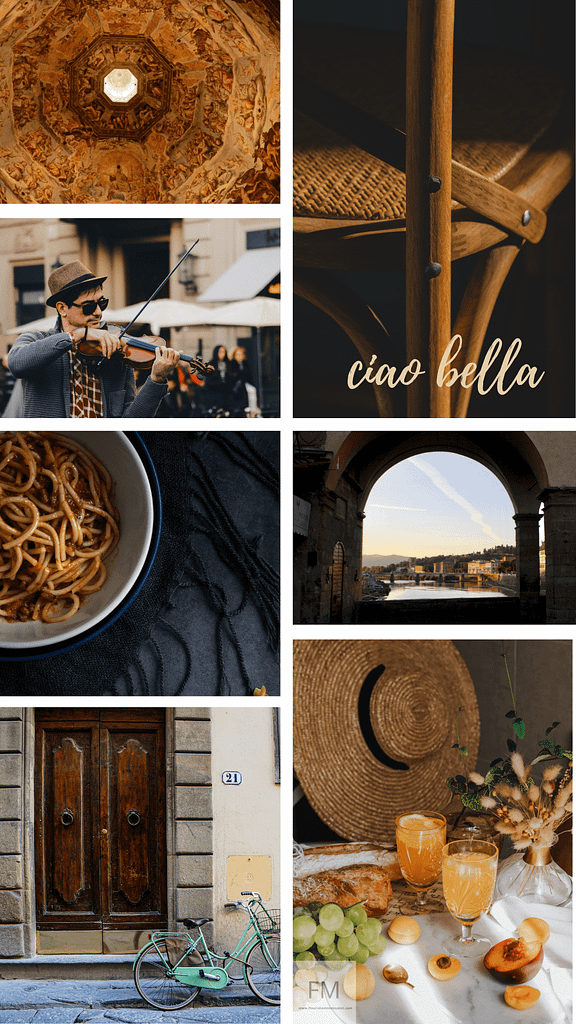 Mood board by Flourished Minimalist.
Duomo Firenze:Photo by Alex Ghizila on Unsplash
Chair: Photo by Cristofer Maximilian on Unsplash
Violinist: Photo by Miti on Unsplash
Florence archway: Photo by David Tip on Unsplash
Pasta: Photo by Mae Mu on Unsplash
Hat and picnic: Photo by Julia Peretiatko on Unsplash.
Door: Photo by Bianca Bauza on Unsplash.
Follow the colour story: Mood board 04