This tablescape decor is inspired by warm cozy dinners. And all the beautiful things + a cup of coffee. Indulge in the smells and feels of family get-togethers with this minimalist table decor.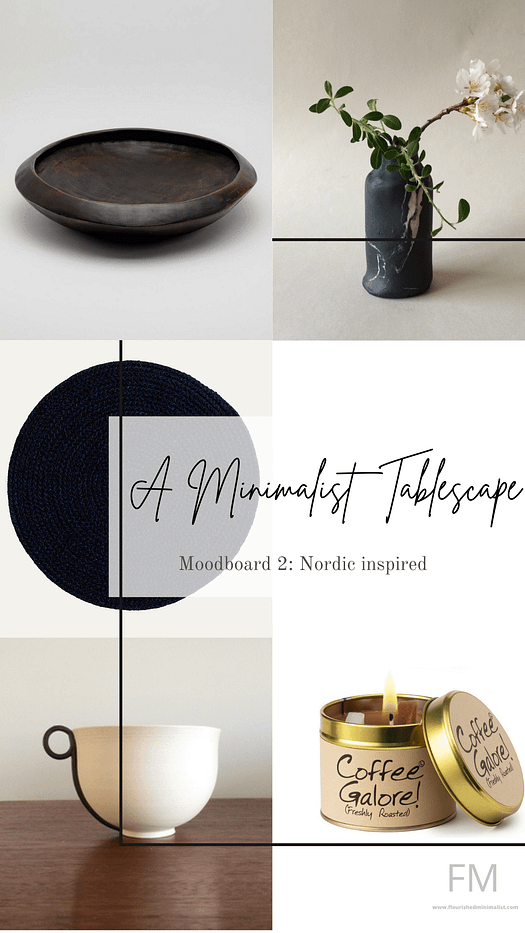 Organic bowl:  Asili 
black porcelain vase:  Risa Nishimori
Blue-black placement mat: Dixie
ceramic cup: Penelope August
Coffee Galore scented candle: Lily Flame
Curated for intimate evenings with loved ones; This minimalist tablescape engages all 5 senses in a beautiful delight. The smell of coffee and the warmth of natural textures is intentional to create a special, charming evening meal setup that is welcoming for your guests. Whether for an occasional celebration or a typical evening dinner with family, a minimalist table decor aesthetic is sure to impress.
TEXTURES
Natural and Earthy textures: That bring the outdoors in.
For instance; stone, wood, jute, and fire. Are reminiscent of a campfire with roasted marshmallows.
COLOURS
Warm colors to make your guest feel welcome.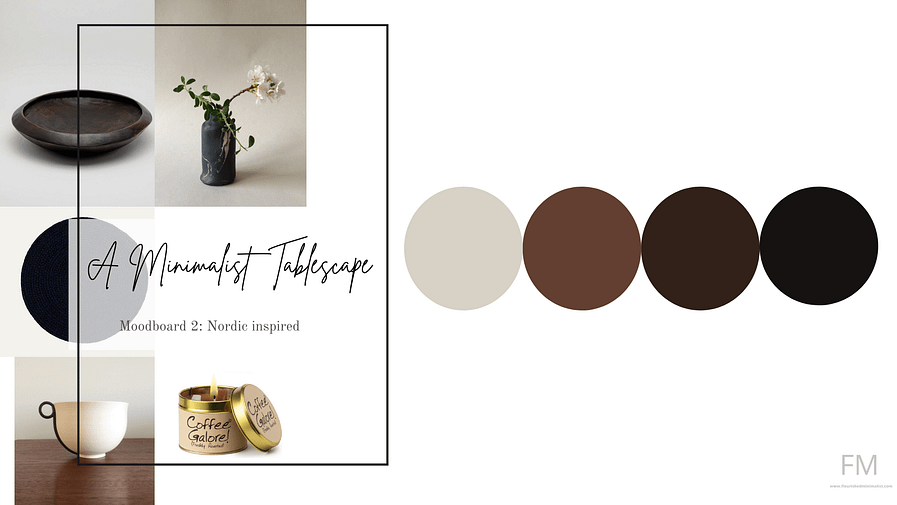 SMELLS AND TASTES
Yummy coffee…For relaxation.
Enjoy!
And God Bless.