We're an affiliate
We hope you love the products we recommend! Just so you know, when you click and buy through links on our site we may earn an affiliate commission at no extra cost to you. Thank you if you use our links, we really appreciate it!
A few months back I had the opportunity to transform an exceptionally small kitchen into a luxurious and modern retreat for my clients.
The client brief was to create a Clean European-inspired Minimalist kitchen for a family of four- That was optimized for storage and adequate food prep space.
But also a robust Kitchen that focused on smart and healthy materials which were easy to clean and maintain. The result is a simple, bright, earthy kitchen. That has an adequate clutter-free storage system. Giving the client the option of hiding away all  items in order to maintain a clean and spacious aesthetic.
Rather than simply cramming in as many items as possible, I chose to prioritize the client's unique needs- In order to create a space that efficiently supported the family's lifestyle.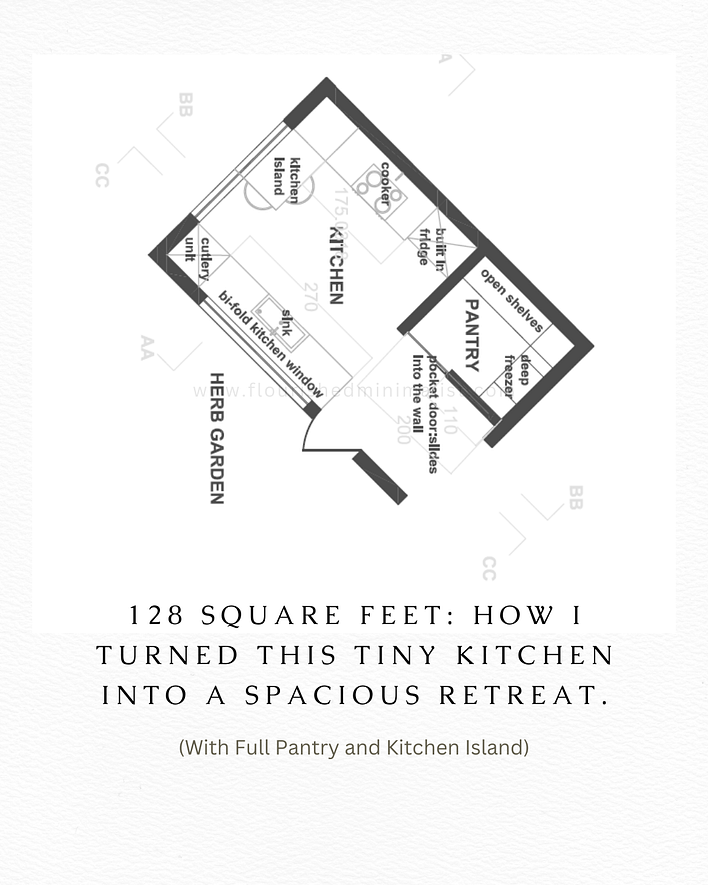 I designed around the Client's needs.
When the client contacted me with a request to design their small kitchen, they were hoping for something more spacious and practical. After assessing the current layout, I knew that it would be challenging but ultimately possible to create a functional yet stylish retreat in the limited space. With creative problem-solving, I was able to make this dream a reality.
I focused on strategically locating every item based on their routine and convenience. This allowed me to maximize space without compromising function or aesthetics.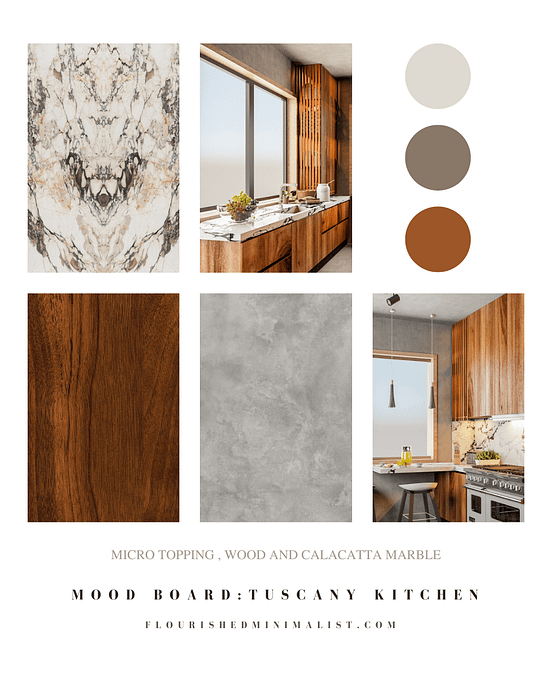 I focused on maximizing the available space
When it came to the color scheme, I opted for lighter, neutral colors on both walls and ceiling.  This instantly created a feeling of expansiveness within the room. And allowed natural light from outside to bounce through the room-creating the illusion of a much bigger brighter space.
To further increase storage space without sacrificing style, I incorporated custom-built shelving – creating extra storage without cluttering up floor space.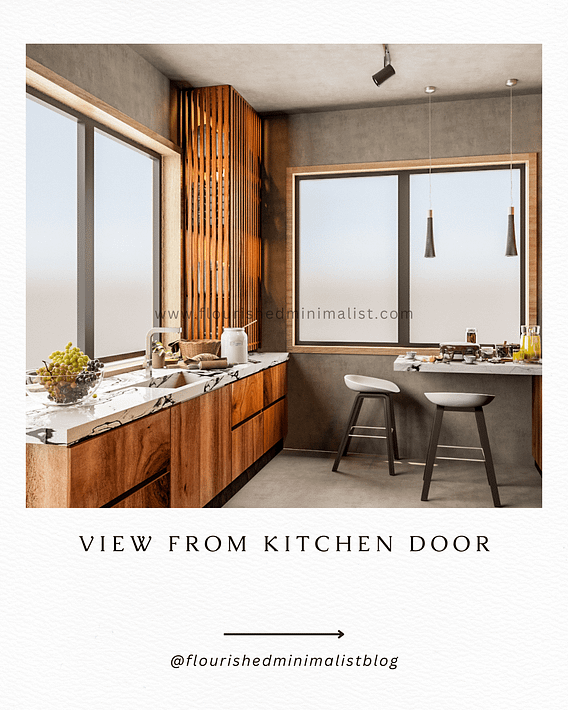 Strategically located kitchen items based on the client's routine and convenience
I used cabinetry with pull-out shelves and drawers that made accessing frequently-used items easier than ever before. To optimize countertop space, I extended the counter to form an island. This could serve as a breakfast nook-While still providing great scenery as it is set by the window that overlooks the lake.
I wanted something that would stand out against the natural warm tones of the cabinets. Therefore, I chose calacatta marble for the  countertop and island. Which added a unique texture and color element that complemented everything else in the room.
Made use of the outside by creating a cozy herb garden which helped create additional sitting in case of guests.
The clients love to entertain and I was determined to turn this small kitchen into a cozy retreat that could accommodate guests when they visited. I did this by utilizing their outdoor space to create a herb garden that served as additional seating for visitors. As well as an actual garden to plant herbs and spices for meal prepping. This created an inviting atmosphere with plenty of room for entertaining friends and family outdoors. And also turned out to be my favorite thing about the whole kitchen design.
I Equipped the kitchen with built-in storage to help keep the kitchen organized and the clutter hidden away
Built-in shelving is one of the easiest ways to add extra storage in any room. And this kitchen was no exception, these shelves provided much-needed space for ingredients, cookware, and even small appliances.
Materials & Textures For a Small Kitchen
The materials were carefully selected under the criteria of Durability, Natural, and Tuscany Inspired; The countertop is calacatta marble and the cabinets are wood which both add warmth and character to the micro topping wall finish.
This opportunity was so much fun and I got to experiment a lot with materials. Looking forward to the next project.
With Love, Dolorese
P.S. If you found this blog post helpful, then you will probably like kitchen essentials for a clutter-free kitchen.