We're an affiliate
We hope you love the products we recommend! Just so you know, when you click and buy through links on our site we may earn an affiliate commission at no extra cost to you. Thank you if you use our links, we really appreciate it!
Hey, looking for Tuscan-inspired kitchen ideas for your next project?  If you want to achieve a warm, rustic look in your kitchen, then the Tuscan style is perfect for you. This classic Italian style combines terra cotta and earth tones; To create an inviting atmosphere that will make cooking, eating, and entertaining even more enjoyable. Here are a few tips to help you get started on creating the perfect Tuscany kitchen!
Start with choosing colors that evoke an Old World feel. Deep reds, oranges, and yellows are great options for walls and cabinetry.
For furniture and accessories, opt for natural materials like wood or stone which will complement the warm colors in your palette. To further enhance this rustic aesthetic, consider adding architectural elements such as exposed beams or arches to your ceiling or walls.
GET THE  LOOK
Hand-painted kitchen backsplash tile.
Butcher block countertop Finishing Guide
Get Inspired for a Tuscan Kitchen Makeover!
Bring the warmth of Tuscany into your home with this charming kitchen mood board.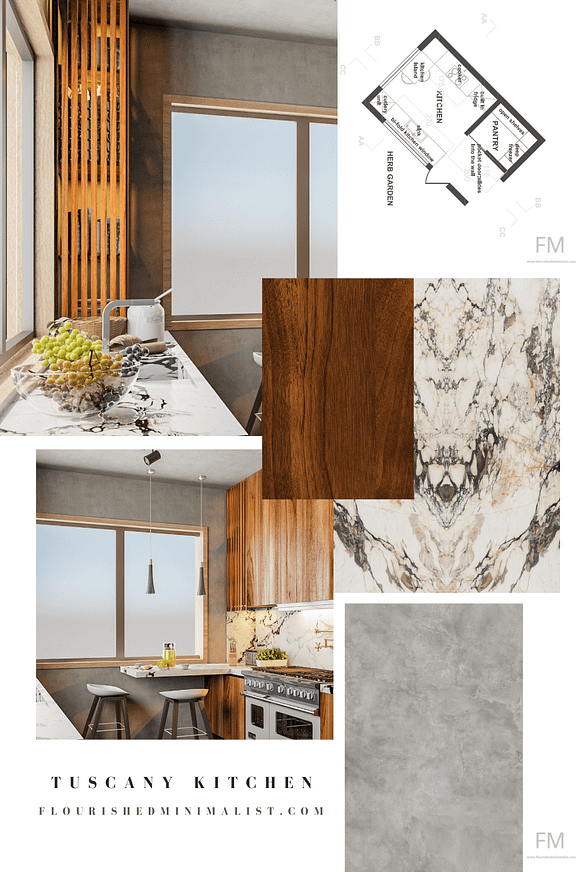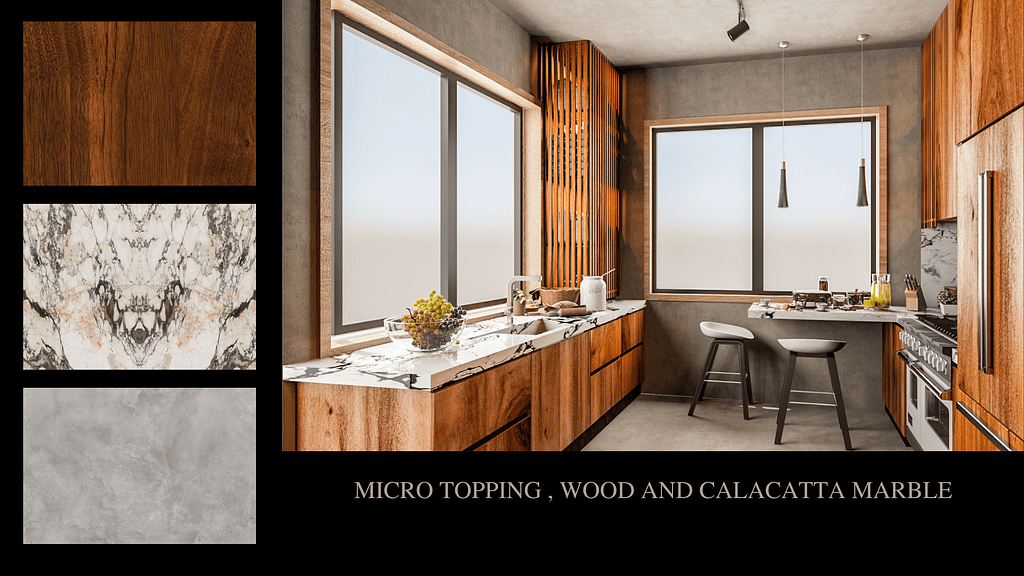 From romantic tile floors and exposed wooden beams to subtle geometric patterns and warm colors -This timeless look has been popular in Italian homes for centuries. And it continues to be a favorite choice among homeowners looking for a taste of the Mediterranean in their kitchens.
To complement this traditional style, select muted colors such as yellow ochre or olive green. Adding bold accessories like colorful pottery or textured fabrics can help bring personality into the space while still maintaining the old-world charm of Tuscan design.
GET THE  LOOK
Mexican Hand-Crafted Ceramic Vase: Westelm
Marble check Catchall tray: McMullin and co.
A House Party In Tuscany by Amber Guness: Cookbook Amazon
You might also be interested in these;
Also, Don't forget to grab your free guide to help you maximize every inch of your kitchen.