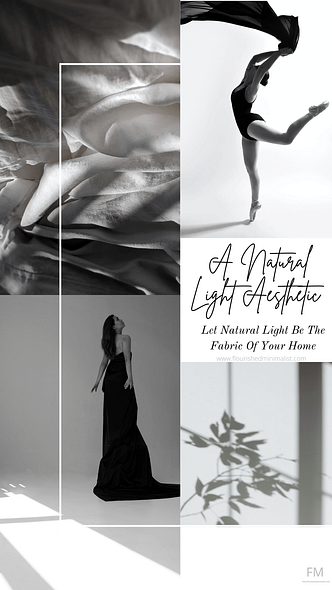 A Natural Light Aesthetic Narrative…
LET NATURAL LIGHT BE THE FABRIC OF YOUR HOME
Let its silhouettes be the artworks on your walls.
Let it cast its golden rays and illuminate the textures in your home.
Let it blur your heavy hurt and make your spirit skip
May your skin and body busk in it.
May it replenish your health.
And may you embrace it every day and discover all its delights.
Dolorese  .M. Makholo
5 TIPS TO MAXIMIZE NATURAL LIGHT IN YOUR HOME
DITCH THE HEAVY CURTAIN DRAPES.
To achieve a natural light aesthetic, replace heavy window treatments with light and airy fabrics. This will allow more light to penetrate through your windows into your home. Giving off beautiful silhouettes in the mornings and evenings. But more importantly, efficiently brightening up your interior.
INTRODUCE MORE REFLECTIVE ITEMS IN YOUR DÉCOR
Opting for a glass coffee table as opposed to a much heavier material like wood or stone; Can make all the difference when it comes to increasing the volume of natural light within your living room. Stainless steel, glass as well as a mirror are all good elements to incorporate into your home- Inform of room dividers and accessories so as to brighten up your living space.
Also, do not ignore your floors. If you have darker floors, layer them with a light-colored carpet or rug to reflect more light off your floor back into the room.
PAINT A LIGHT COLOUR AROUND YOUR WINDOWS, WALLS, AND CEILINGS
Of course, white is what comes to mind when it comes to brightening up a space. But there are other neutrals that will reflect light just as well. However, make sure to pick a tone close to white to have the best results.
A bonus is to paint your ceiling the same color; this will increase the reflective surface for light to bounce off of and disperse throughout your home. Also, it will increase visual height which is always a good idea.
HANG UP MIRRORS
Mirrors are not only aesthetically pleasing. But they play a big role in reflecting and dispersing light. Place a mirror directly opposite a window to maximize the amount of natural light bouncing off your walls into the room.
DO SOME STRUCTURAL CHANGES
If you are at the liberty of making structural changes to your home, do add natural light harvesters like skylights and domes. These will flood your home with natural light which you can then disperse throughout your house using glass partitions and other light materials.
Using Natural light as the main source of light in your home is not only sustainable but also has great health benefits. Thus I always recommend harvesting as much natural light as you can before starting to build an artificial light schedule. Especially if one is going for the minimal aesthetic. This will improve your well-being as well as the standard of living in your home.
Also, do check out the natural minimalist mood boards for more inspiration on how to style your home with nature to promote well-being. Along with a timeless aesthetic.
God Bless!